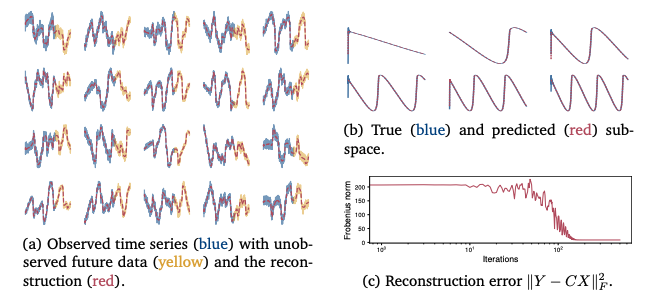 Probabilistic sequential matrix factorization
The 24th International Conference on Artificial Intelligence and Statistics (AISTATS), 2021.
We introduce the probabilistic sequential matrix factorization (PSMF) method for factorizing time-varying and non-stationary datasets consisting of high-dimensional time-series. In particular, we consider nonlinear Gaussian state-space models where sequential approximate inference results in the factorization of a data matrix into a dictionary and time-varying coefficients with (possibly nonlinear) Markovian dependencies. The assumed Markovian structure on the coefficients enables us to encode temporal dependencies into a low-dimensional feature space.